Experienced Law Enforcement Officer, Veteran
Leadership We Can Count On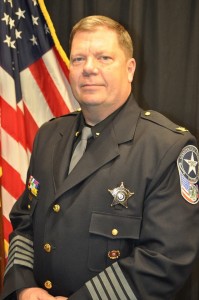 I am honored to have privilege to represent the exceptional men and women who make up our fine organization and to serve the citizens of Chesterfield County as their Sheriff.
My education coupled with over 30 years of public service with the Chesterfield Police Department, 2 years with the Richmond Sheriff's Office, and now several years with the Chesterfield Sheriff's Office combined with an over 30 year military career that took me from my enlistment in 1985, to completing Officer Candidate School in 1990, up to my retirement in 2015 as a Captain serving in the U.S. Coast Guard both active and Reserve where I have commanded several units and deployed numerous times, has more than prepared me to be Sheriff.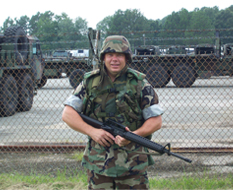 With a total organization strength of almost 300 individuals and an overall budget of $30 million, the Chesterfield Sheriff's Office requires a Sheriff with great expertise in leading, managing and directing not only personnel but also someone with a tremendous grasp on fiscal responsibility and budget administration. I have that experience having lead units with more personnel and areas with larger budgets.
In addition to my Master's Degree in Criminal Justice from VCU I have also graduated from the FBI National Academy, a program considered the most prestigious law enforcement school available and which provides a wide range of concentrated and specialized instruction and focuses on leadership.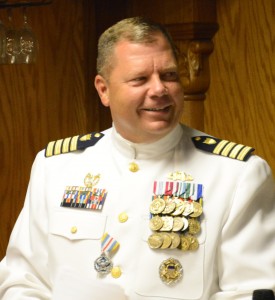 I am also a graduate of the Police Executive Research Forum (PERF) Senior Management Institute for Police, (SMIP), at Boston University. This provides senior police executives intensive training in the latest management concepts and practices used in business and government. I have also graduated from the Professional Executive Leadership School, (PELS), at University of Richmond, which is an intensive program that focused on the study of leadership.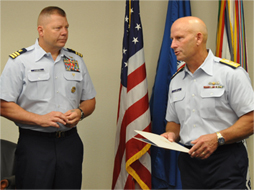 I have also completed U. S. Air Force Special Operations Center Dynamics of International Terrorism training at Hurlburt Air Force Base, U. S. Air Force Anti-Terrorism Force Protection (ATFP) Instructor Course, U. S. Air Force Dynamics of International Terrorism training and U. S. Coast Guard Intelligence Operations School.
My family and I have strong ties to public service and serving the community. My father was a career Navy man and my mother a Navy nurse. In addition to my 30+ years of public service my wife Karen also served in the military and has been with public safety in Chesterfield for over 20 Years. Karen and I both volunteer at the Richmond Airport USO center, helping thousands of service members, as well as with the Greater Richmond homeless through our work with CARITAS.
My oldest daughter Ashley is a nurse and she and her husband Andrew have a son Hunter, and daughter Maddyn. My other daughter Megan is an accountant and human resource manager and she and her husband Joseph have two sons, Jayden and Kyler. Another daughter Alex (yes…there is a pattern here) is a nurse at VCU Medical Center. The youngest daughters, twins Conor and Lauren, are also committed to public service. Lauren is in the military serving in the Coast Guard. Conor is pursuing her career as a firefighter.
A few of my personal awards include:
Military Awards:
Department of Defense Distinguished Service Medal
Department of Defense Meritorious Service Medal
Joint Chiefs of Staff Service Commendation Medal
Coast Guard Meritorious Service Medal
Coast Guard Commendation Medal (two)
Coast Guard Achievement Medal (three)
Navy Achievement Medal (two)
Armed Forces Expeditionary Medal
Special Operations Service Medal with 3 bronze stars
Significant deployments:
1989: Valdez (AK) Oil Spill Response
1990: Operation Desert Shield
1991: Operation Desert Storm
2001: Operation Guarding Liberty (9/11) Ground Zero NY City
2002: Operation Enduring Freedom
2003: Operation Iraqi Freedom
2005: Hurricane Katrina Response
2008: Operation Iraqi Freedom
2010: Office of the Secretary of Defense
My vision for the organization is simple, to continue building on the foundation already created by Sheriff Proffitt and Sheriff Williams before me and to move the Office farther and further than it has been so it can be recognized for the premier organization that it is. We will do this with compassion and respect for everyone and continue to deliver the highest degree of customer service.
Additional Training:
United States Air Force, Special Operations Center, Dynamics of International Terrorism training, Hurlburt Air Force Base, Pensacola, Florida. Provides selected military personnel and U. S. Government employees in counter/antiterrorism with a basic awareness and appreciation of the psychology, organization, techniques, operational capabilities and threat posed by terrorist groups on an international and regional basis.
US Air Force: Level II Anti-Terrorism Force Protection (ATFP) Instructor Course
US Air Force: Dynamics of International Terrorism
USCG Intelligence Operations School
Volunteer Service:
Virginia Values Veterans Executive Committee
USO at Richmond Airport (since center opened)
Congregations Around Richmond Involved to Assure Shelter (CARITAS)
Chesterfield Food Bank
Memberships
Disabled American Veterans (DAV)
Veterans of Foreign Wars (VFW)
American Legion
Coast Guard Combat Veterans Association
Military Officers Association(MOAA)
Reserve Officer Association (ROA)
Fraternal Order of Police (FOP)
Virginia Sheriffs Association (VSA)
Virginia Sheriffs Institute (VSI)
National Sheriffs Association (NSA)
Knights of Columbus (KOC)
FBI National Academy Associates
Experienced Law Enforcement Officer
With a Record of Leadership and Service
1982 TO 2012: Chesterfield Police Department, Chesterfield, VA
Last position: Major/Commander Uniform Operations Bureau
Develop/administer annual budget ($30 mil) based on forecasting long-term needs, trends in crime and technology/HR needs. Recognized for providing strong fiscal management.
Oversee all aspects of patrol including 250 road officers, traffic section, special enforcement team, K-9 section, aviation section, school resource officers, community policing officers, marine patrol and motorcycle section. Served as department's primary Use of Force instructor for over 20 years.
Qualified expert witness:
– Use of Force
– Accident reconstruction
– Polygraph
Appointed in 1998 by Governor George Allen to serve on the Commonwealth of Virginia Department of Professional and Occupational Regulation Polygraph Examiners Advisory Board. Regularly attend advanced training.
Previous police experience:
–          Served as Watch Commander (Captain) for Office of Chief of Police. Represented Chief of Police and directs all police activities during watch for entire county of over 400 square miles with a population of 320,000.
–          Commander of Criminal Investigations Division (Captain) leading a large division of 50+ detectives responsible for investigations into major crimes, deaths, robberies, rapes, frauds, economic crimes, computer crimes, embezzlements, thefts, assaults, and larcenies.
–          Uniform Operations District Commander (Captain), responsible for all operational aspects of large metro police department for 200 sq. mile jurisdiction and leading 100+ officers and personnel.
–          Assistant Academy Director (Lieutenant) responsible for all training functions for Chesterfield Police and several other agencies ensuring compliance with all Department of Criminal Justice Services (DCJS) requirements.
–          Commander of Criminal Investigations Property Section (Lieutenant)
–          Commander of Uniform Operations Shift (Lieutenant)
–          Patrol Sergeant
–          Detective Sergeant
–          Training Sergeant
–          Long-time member of Department's SWAT Team
–          Long-time member of Department's Accident Investigation
–          Long-time and still current Polygraph Examiner
–          Long-time Department DCJS certified General Instructor
–          Field Training Officer
Personally recognized as a driving force in Department's initial accreditation. Highly accomplished in handling the most complex criminal investigations and high profile cases with strong outcomes. Contributed to organizational development with programs that directly enhanced officer safety, streamlined work processes, and reduced duplication of efforts.
Published numerous law enforcement related articles including, "Realtor-Police Partnership for Safety" and "In Search of Praise", FBI Law Enforcement Bulletin, the second later republished with permission in the Nassau County (NY) Detective's Association "Squeal Desk" magazine; "Making Change a Positive Experience", Law & Order magazine; and "Never Underestimate the Power of Praise", Detroit Police Lieutenant and Sergeant Association's Bars and Stripes publication; and "Supervising the New Generation of Police", among others.