8th Annual Sheriff's Appreciation Pig Roast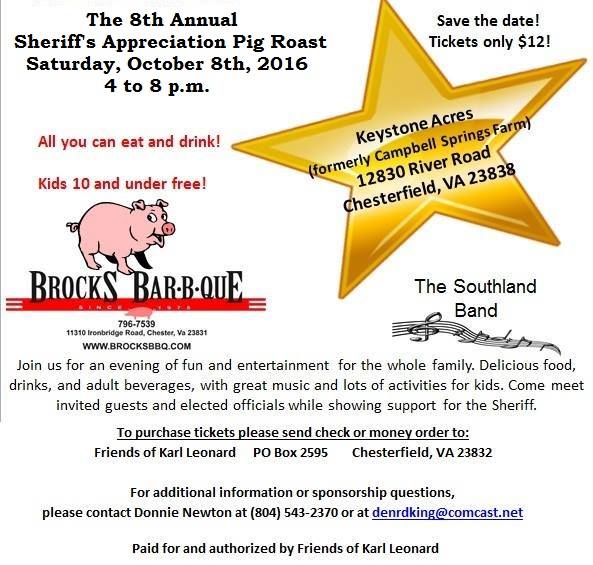 Join us for an evening of fun and entertainment for the whole family. There will be delicious food, drinks, and adult beverages, with great music and lots of activites for the kids. Come meet invited guests and elected officials while showing support for the Sheriff.
Tickets are $12, check or money order can be sent to:
Friends of Karl Leonard
PO Box 2595
Chesterfield, VA 23832
We can mail your ticket to you, or have it at the door at the event. You can also purchase tickets at the door, or contact Donnie at (804)543-2370, email: denrdking@comcast.net for buying tickets.
We look forward to seeing you and thank you for your continued support!